Chocolate Day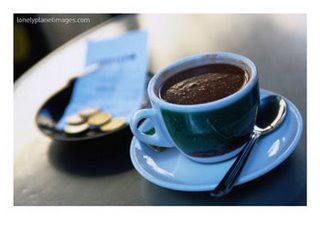 What to do in Uppsala on a cold Saturday late afternoon? Visit
the chocolate bar
for a big cup of hot chocolate and a taste of their delicious assortment of pralines or chocolate cakes.
Of course I could not resist buying a box of
Godiva chocolate
squares at the airport at 20% discount (just because the package had a dent in it!).
What a day.
Photo courtesy:
Neil Setchfield
,
Allposters.com